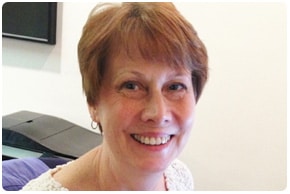 Janet Sullivan
Janet's the person who keeps everything running smoothly at Merging Media.
She's been with us through our various company incarnations. She came to
us many years ago from MARC Advertising where she worked as an Account
Coordinator in the Client Service Department. She was also an Account
Coordinator on the ServiStar account when we were Electronic Images, before
she moved into an administrative role.
Today, Janet is the friendly face you will find at the front desk of Merging
Media and the one who keeps our office running smoothly and efficiently.
You can also find her on Carson Street walking our office dogs, Ozzie and
Peanut.
In her spare time she enjoys going to movies and dinner with friends, yoga
and, of course, reading a good book
Save