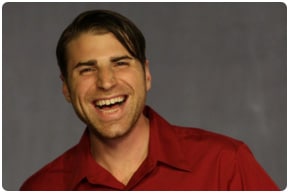 Cornelius Henke III
Neil is a multi-talented, multimedia producer versed in all areas of visual communication and video production, including music videos, motion graphics, digital non-linear video editing, camera shooting, and storytelling.
More recently Neil earned an FAA Certified sUAV (drone operator) license, and has been shooting stunning aerial footage for Merging Media clients ever since.
Neil brings a fresh and contemporary perspective to creative storytelling. He has a strong digital media and technology background, and zest to see Merging Media's video projects through…from concept to completion.
After graduating Penn State in 2008 with a Bachelors in Film/Video, Neil continued his career in Visual Effects as a compositor, commercial producer and music video director.
Neil has produced and distributed video content across the Internet, generating thousand of "reads" on his blog posts and millions of video "views" worldwide.
Neil works well with Merging Media's creative and production team to translate client projects into powerful communication pieces. He's a fast learner and brings strong skills to cutting edge technology, integrating innovative solutions into the production and storytelling process.
In his other life, Neil is an accomplished and award winning VJ and projection mapper. He authors a blog under the name of ProjectileObjects. Check it out here:
Neil loves to fly kites, play piano and watch the clouds pass by. He is a teacher and student of life, and can typically be found walking around the office barefoot.