About us.
This is the

story

of who we are, who we were
and where we're going.
Who We Are
Merging Media is a boutique digital media and video content company based in Pittsburgh, PA.
We are storytellers who create compelling content for brand marketers in both consumer and business-to-business markets.
In our 17 year history we have covered a lot of ground. From 2000 – 2006 we primarily focused on the music entertainment industry. We launched a venture called Music Master – a unique business partnership designed to bring an innovative music education and learning methodology to consumers. (It didn't work out so well. We lost our shirts. But we really learned a lot. Gulp.)
During that period we also launched a music entertainment venture with our sister company Club Cafe – an intimate and "wired" music nightclub located in Pittsburgh, PA.
You can learn more about MusicMaster here, and Club Cafe here.
Although we loved the work we did (and the contributions we made) in the field of original music content, we got tired of banging our head against the wall trying to figure out a viable business model.
So in 2006 we refocused our efforts around our core competencies in digital marketing and video communications.
(Translation: we needed to start making money again.)
Today our core disciplines include:
Content Strategy
Content Creation
Content Marketing
We help create an emotional connection between your brand and your audience, through video.
Meet the Team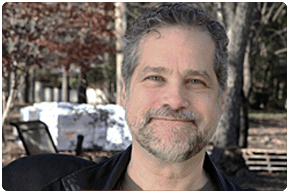 Marco Cardamone
Founder, President & CEO
---
Marco is a successful Internet entrepreneur who has extensive experience in the internet, media and broadband content industries. Prior to Marco was…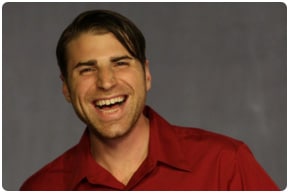 Cornelius Henke III
Partner/Producer
---
Neil is a multi-talented, multimedia producer versed in all areas of visual communication and video production, including music videos, projection mapping. . .
Mission (and Meta-Mission)
Our mission is your message.
Conversely, your message is our mission.
We exist to help you craft your message, deliver it through multiple media channels, and ensure that it achieves the desired results when it reaches your intended audience.
We have a meta-mission too. A higher purpose. We want to make the world a better place. How? By creating original content that is compelling, engaging and inspiring.
See our Club Cafe story here to learn more about out meta-mission.
Or check out our most recent start-up venture called FastPhotoMovies here.
Vision
We live at the intersection of media that is merging.
We've witnessed (and helped shape) the convergence of "old" media and "new" media.
We're well into the analog-to-digital transformation that began at the turn-of-the 20th century when our company was first founded.
To us, Merging Media means the movement of all media into the digital domain. This trend has been underway since the mid-1990s.
Today content has become unbundled from media "containers." It lives in digital form, and is consumed on both traditional (TV, broadcast, print, radio) and digital platforms (web, social, mobile, cloud, augmented, virtual). Content is finally free from the constraints of yesterday's media containers and distribution channels. It streams, it flows. It is available on-demand. Anywhere. Anytime. Any place.
This trend continues to disrupt the traditional media ecosystem of broadcast and cable TV, radio, newspaper and magazine publishing, advertising and marketing communications.
We see a world in which consumers are in control of what they want, and able to get it whenever they want. In that world, the thing that matters most is creating compelling content that people can positively respond to, engage with, share, like, or buy from.
To achieve that, a story matters more than ever. It's what consumers desire. It's what will distinguish your brand, your company, your product or your service. It's what will keep you relevant.
Our vision is to craft your message into a creative story, then deliver that story across multiple media channels to wherever your audience is. That is the heart and soul of what we do at Merging Media.
Values
These are the things that make us tick.
Relationships…they matter most to us. Clients. Partners. Associates. Employees. Fellow human beings.
Learning…it's part of our DNA.
Risk-taking…fundamental to our entrepreneurial spirit and startup mindset.
Creativity…the source of breakthrough results.
Listening…so we can hear what others have to offer.
Humor…so we can keep our perspective.
Passion…for solving complex problems in simple ways.
Results…so we can retain our relationships, cultivate our learning, reward our risk-taking, inspire our creativity, feed our listening, keep ourselves laughing and indulge our passions.
These are the values that drive us and form the culture of our organization.
Ancient History: Who We Were.
Merging Media is the outgrowth and evolution of a series of successful predecessor companies.
We began business life in 1988 (dear lord) as Electronic Images.
Here's a timeline of our previous company incarnations.

1988
Marco Cardamone founded Electronic Images with a Mac Plus, a laser printer and version 1.0 of Pagemaker (Google it.)
Created a full-service visual communications company.
Grew into a successful design, "desktop publishing", digital production and marketing communications firm by working with national brands and solving their marketing problems. Core disciplines included print, audio and video communications.

1997
Sold Electronic Images To USWeb
Sold company in a $65 million stock transaction.
USWeb was a venture-backed Internet professional services firm based in Silicon Valley.
USWeb went public in December 1997.
Our Pittsburgh office became the Digital Media Practice Leader for USWeb's global network.
Click here to view USWeb video portfolio.

1998
USWeb Acquires CKS – Renamed Company: USWeb/CKS
CKS was a public company and the leading "interactive" advertising agency of the day (they were agency-of-record for Apple just after Steve Jobs returned to run the company.)
CKS was the largest acquisition by USWeb at that time.
USWeb continued to expand through further acquisitions and organic growth.

1999
USWeb/CKS Merges With Whittman-Hart – Renamed Company: marchFIRST
Whittman-Hart was a large technology consulting company based in Chicago.
On March 1, 2000 the combined companies became known as marchFIRST (get it?)
Neither did we.
marchFIRST was THE largest Internet professional services firm on the planet,
with: $10 billion market capitalization, $1 billion revenue run-rate, more than
10,000 employees in over 70 offices, across 17 countries. Too bad it didn't last.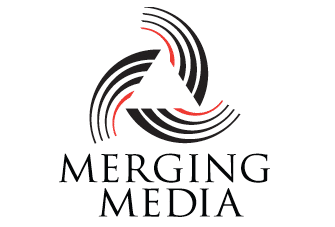 2000
We left marchFIRST in July 2000 to found Merging Media, Inc. We bought back the Pittsburgh office and began to pursue our dreams and passions around original music content creation and development.
Below are some cool, vintage videos that our Pittsburgh office produced for USWeb/CKS and marchFIRST back in the day, and along the way.
Check 'em out.
Yes..!! I want to learn more. (No spam, we promise.)